Kayak Rentals in Friday Harbor
If you wish to embark on a self-guided, one day or multi-day adventure, we can help! We have been safely renting sea kayaks for over four decades! Our quality tandem (double) rental kayaks and gear, detailed itinerary, and thorough instruction on the beach, make for a safe and rewarding exploration of the San Juan Islands. Please note, rental inventory is limited during our peak season of July and August.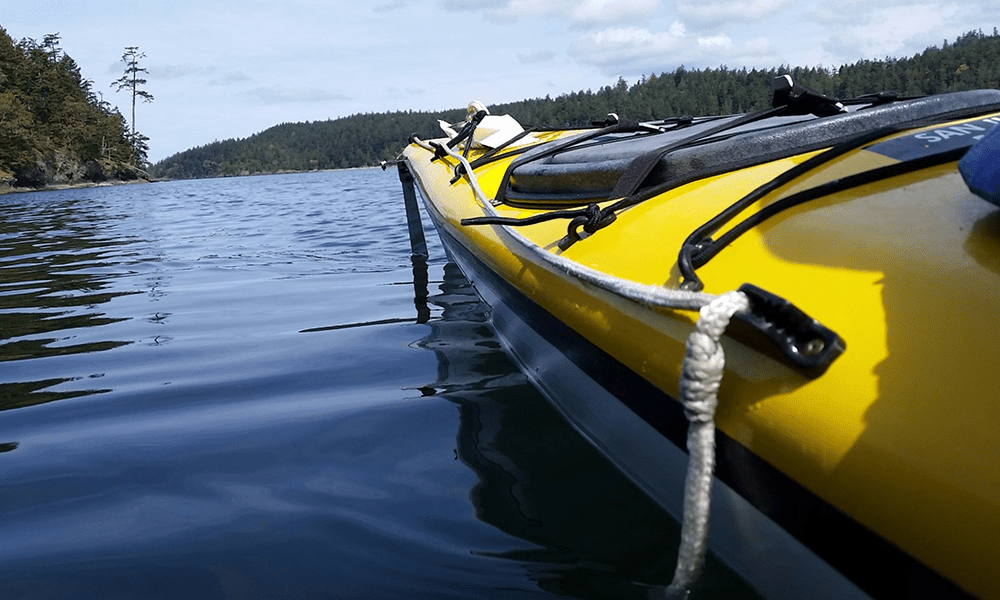 1 Day Rental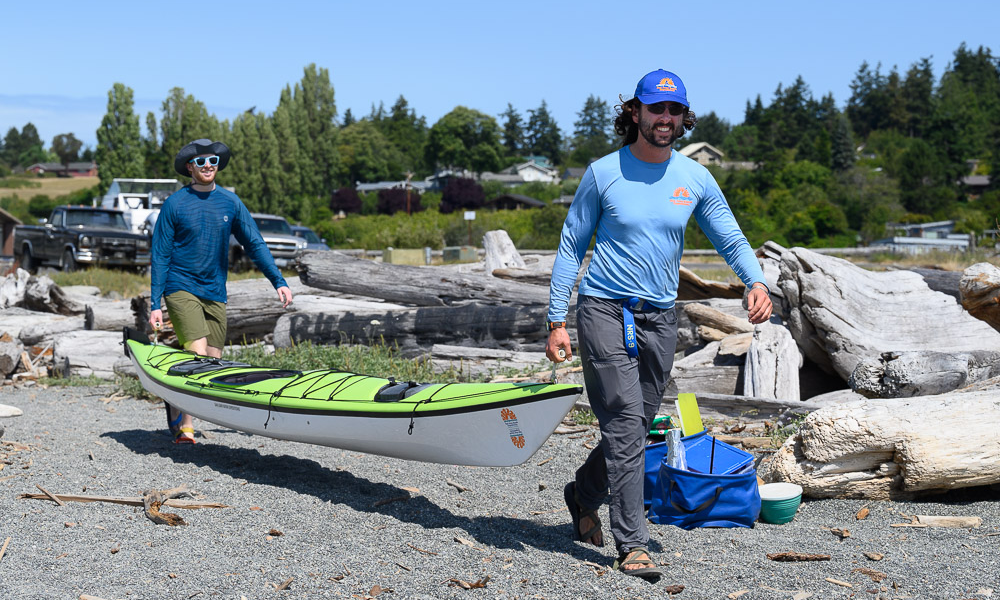 Multi-Day Rentals
Planning a group trip?
Amazing rental/self-guided trip
We rented a tandem kayak for four days and had the most amazing trip in the San Juan Islands. We had some kayak experience and Tim drew up an incredible four day itinerary for us. He talked us through all the routes, tides, launch times, campsite recommendations, bad weather routes and then text us every night to update our weather forecast for next day. We really wanted to do a self-guided trip and these guys gave us the equipment and confidence to do it in an area we didn't know anything about. Couldn't have been any better. Would definitely go again and would recommend to anyone fancying a bit more adventure, though im sure the guided trip is perfect as well! Thanks guys! – Graemerbrown, UK
Epic 3 Day Kayaking Adventure!
We had an amazing self guided 3 day kayaking trip out in the San Juan's. Staff was amazing all around. Pre-prep with Cole was super easy. He got us all set up with gear lists, parking beta, rentals, and meetup locations/times. Nathan hooked us up with our plan/route options. He met us at the kiosk, which is close to the ferry and very easy to find. He was super knowledgeable and great about explaining the tides and all of the safety information. He kept in touch with us throughout our trip making sure we were safe and even provided helpful wind/tide reports along the way. On conclusion of our trip we were picked up by Austin who was very friendly and easy going. He even stashed us some snacks in the van for the ride back! Can't recommend San Juan Kayak Expeditions more. Such an amazing trip! Can't wait to come back for a 5 day expedition! Don't forget to take a water plunge, you won't regret it! – Jason
Trip Advisor Review