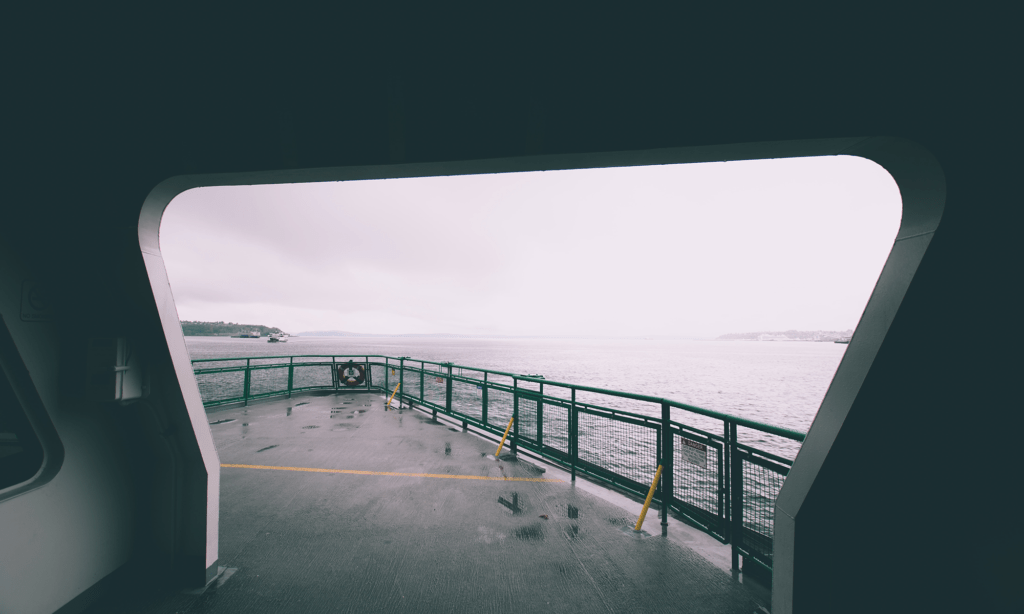 FAQs
Looking to know more about your San Juan Island kayaking adventure? Have more questions about what to expect, what you might see or what our kayaking experiences have to offer? See the frequently asked questions below!
What should I bring?
We launch from the beach so shoes that can get wet is important. For day trips this can be as simple as flip flops although ideally a chaco type sandal with a heel strap or water shoes are recommended. Shorts, leggings or light weight trekking pants and layered top. Jeans and heavy cotton are never appropriate. You will be exerting a lot of energy so preferably a non-plastic water bottle that we can refill is vital. A detailed equipment list will be sent along with a confirmation invoice upon.
What's the age limit?
Our age limit is 12 years on our Griffin Bay three hour tours, 14 years on our Lime Kiln Half and Full Day Tours and 16 years on our multi-day trips and sea kayak rentals. We can take 10 and 11 year old children on the Griffin Bay and Sunset trip on a case by case basis.
Is there a weight/height limit?
Yes. For the paddler's safety and comfort 250 lbs is the per person weight limit. Anyone taller that 6'6 may be uncomfortable on longer trips.
Can I bring a camera?
By all means! You can secure your electronics in our handy dry bags, and to be extra certain, place them in a ziplock bag.
Do I need a car?
No. Leave your car parked in Anacortes ferry terminal and save time and money! You meet us at our outdoor kiosk conveniently located just two blocks from the ferry and we provide the transportation to and from the launch site.
How long do the trips take?
Our trips run from 3 hours to 5 days with lots of other options in between. Griffin Bay and Sunset tours are three hours; Lime Kiln 1/2 Day Tour is four hours and our Lime Kiln Full Day Tour runs six hours. These times are from pick up at our Sea Kayak Center Kiosk in Friday Harbor to return.
Is there a bathroom?
Bathrooms are available in Friday Harbor and at all day trip launching and landing sites. Multi-day adventures have composting toilets at all campsites.
Am I guaranteed to see orcas?
Orca whales can travel up to 100 miles per day, so while we paddle in prime orca habitat on all of our day and multi-day tours, we cannot guarantee orca sightings. Because we have been leading quality kayak trips since 1980, we have a keen eye for spotting local and transient orca pods. Join us for a chance to kayak with orcas!
Will we be visiting the primary orca watching zones during trips?
Orca whales are constantly traveling in search of salmon (our local pods) or marine mammals (transient pods). The main salmon spawning migration path is the west side of San Juan and Henry Islands. Marine mammals such as stellar and California Sea Lions, Harbor Seals and Dall's and Harbor porpoise are scattered throughout the islands. All of our day and multi-day kayak tours and trips spend time kayaking in these prime orca whale habitat coastlines and camping along their routes. When not on the water, we may see orca whales from shore during beach breaks or coastline hikes.
How close to the orcas can we get?
We have been kayaking with orcas over 40 years. Though we follow all whale watching regulations, it is possible to encounter orca whales at very close range. Regulations require that a kayak group raft up, move into the kelp beds on shore and not approach within 300 yards. Once out of their way, orca pods or individuals often come near us either in search of food or out of curiosity. Our past kayak tours have witnessed orcas spy-hopping, hunting, traveling, playing or sleeping from a half mile to within a few yards.
What's the difference between you and other orca whale watching companies in the area?
San Juan Kayak Expeditions is a small, local, sea kayak outfitter that makes its home in the San Juan Islands. We are the original kayak company in the islands established in 1980. Being small allows us to maintain quality customer service, hire and train only the very best guides and continue to provide top of the line fiberglass sea kayaks and quality gear in excellent condition. Owners Sally and Tim Thomsen have been guiding trips and running the company for 40 years and are involved in every aspect of the daily operation. Tim's extensive knowledge and experience goes into the training of each carefully chosen guide. This kind of experience, attention to detail and intimate customer service can be found nowhere else.
Will we be able to see other types of whales?
Yes! In addition to the local Southern Resident Killer Whales Orca pods and the transient or Biggs or transient Orca whales the San Juans are also home to minke whales and, increasingly, humpback whales. These baleen whales and can be found traversing the west side of San Juan Island, in San Juan Channel and many other locations as they hunt schools of small fish.
Are you active with Orca conservation?
We are members of Center for Whale Research. We adhere to all NOAA and Soundwatch whale watching guidelines and all of our staff must complete the required KELP training (Kayak Education and Leadership Program).