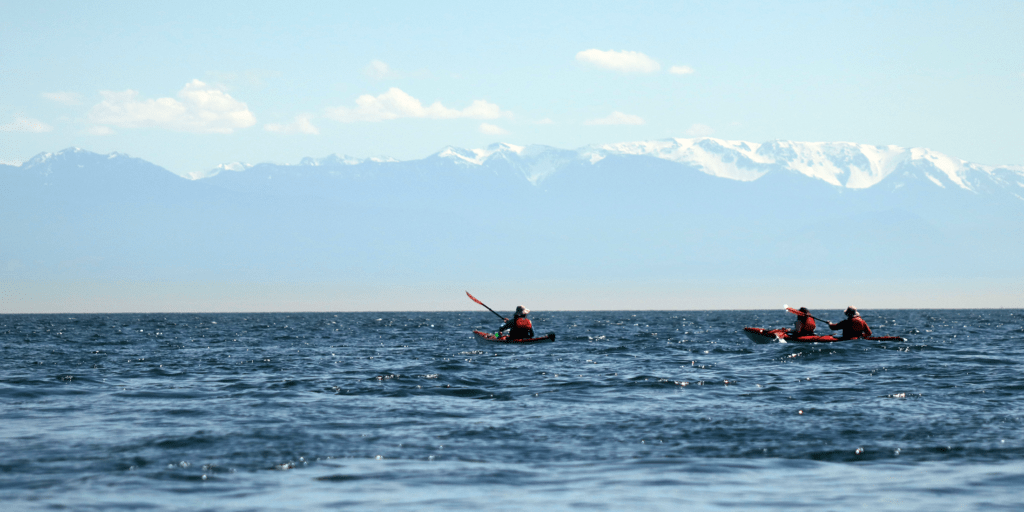 Our Story
Tim Thomsen established San Juan Kayak Expeditions (SJKE) over four decades ago out of a love for these islands and a passion for sea kayaking. Today, Todd Starnes and his team continue Tim's legacy operating in the same spirit of protection, exploration, and fun!
Forged from leave-no-trace ethics and a commitment to excellence, SJKE continues to lead the industry, not in size but in quality. From top-notch guides, to gear, and to customer service, our company is unmatched. San Juan Kayak Expeditions' goals have always been to keep the company on a personal level and to insure small group sizes for a more intimate guest adventure.
Today San Juan Kayak Expeditions remains the oldest sea kayaking outfitter in the San Juan Islands, yet the smallest. We specialize in sea kayaking adventures only, and we use years of experience and local knowledge to do them well. From guided three-hour tours to five-day expeditions, to totally private and custom trips, SJKE continues to put adventurous folks like you on the water.
We love and respect the natural beauty of this small corner of the world. Our enthusiasm for these islands has allowed us to share them with you! If you have any questions regarding our tours or trips, things to do while you are here on the island or anything you think a local could help you with – please feel free to give us a call at 360-378-4436.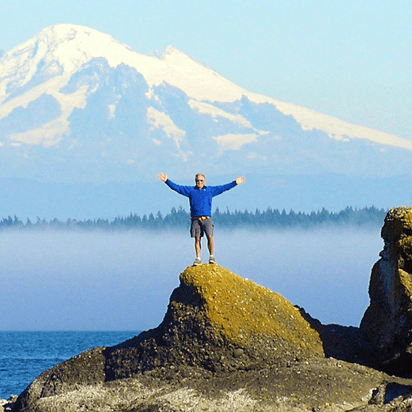 Our Founders
Our story wouldn't have even started without these two.
Tim Thomsen began paddling the San Juan Islands in 1978 and was so captivated by the spectacular beauty and natural wonders of the area that he decided to share his passion with others. He founded San Juan Kayak Expeditions in 1980, San Juan's original kayaking outfitter. After 40 years of operating San Juan Kayak Expeditions, and 33 years of guiding multi-day trips, Tim says, "I have paddled more miles in the Islands than any other human on earth." Tim was eventually joined by his wife Sally in this adventure, and together they built the most personable, customer-focused, and experienced kayaking company in the Islands. Since its founding, the company has been focused on small groups, expert guides, quality gear, and experiences on the water that are second to none.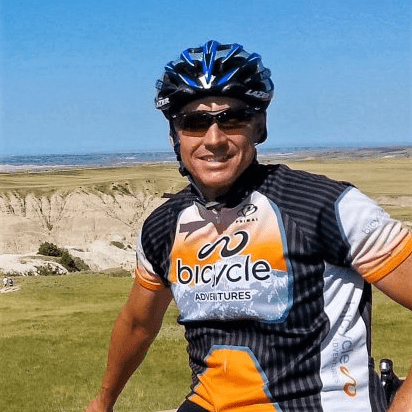 About Todd Starnes and the Adventure Hub
Curated by owner, Todd Starnes,The Adventure Hub is a Pacific Northwest based collection of six adventure travel companies with a combined sixty-years' experience offering outstanding, small group, single and multi-day guided hiking, road cycling, sea kayaking and mountain biking tours in the Pacific Northwest and beyond. The collection includes Bicycle Adventures, Evergreen Escapes, Sacred Rides, San Juan Kayak Expeditions, Seattle Mountain Bike Tours and Cycle Portland.To reserve your next adventure, visit go.theadventurehub.travel.