Ready for Adventure?
5-Day Inn to Inn
Cost: $3,279 per person (single supplement: $454)
2024 Trip Dates: June 24-28, July 8-12, July 22-26,
August 5-9, August 19-23, September 9-13
Start: 11 AM
End: Return to kiosk at 4 PM 
Distance: 32 miles (6, 8, layover, 8, 10)
Minimum Age: 16
Difficulty: Easy to moderate. Options to paddle or shuttle everyday with some hiking sprinkled in!
Join us for the San Juan Islands' kayak tour that everyone is raving about! With even more dates in 2024, this is quickly becoming our most popular tour. Designed to be a healthy balance of kayaking, hiking, eating, exploring, and relaxing, this itinerary provides a little something for everyone. Van support allows for empty boats (super-fast!) and options every day to paddle or shuttle, depending on your mood or how you are feeling physically! Over the past 44 years, we have found the most beautiful stretches of coastline, the best places to stay with the most amazing views, and certainly the very best food that these beautiful islands have to offer. With a small team of seasoned guides with a plethora of life experience, San Juan Kayak Expeditions strives to provide the best overall experience possible in hands down the top sea kayaking destination in the United States.
Kayaks and all paddling gear
Vans to transport luggage and shuttlers
Accommodations at some of the island's most cozy spots
All meals except for one dinner on your own
Some alcohol with plenty of opportunity to supplement
*Meals are subject to change due to availability in the busy summer season.
Day 1
We begin at our Sea Kayak Center kiosk at 25 Nichols Street on the morning of your tour. If you are on the ferry that morning, catch the earliest possible ferry from Anacortes. Upon arrival, please make your way immediately to our location. Please call if you have any questions.
We are located just two blocks directly up the hill from the ferry dock in Friday Harbor. Follow East Street past ferry loading lanes, cross to The Hungry Clam, past Serendipity Used Books, and The Market Chef. We are on the corner of A and Nichols Street between Cynthia's Bistro and Roy's Drive-Thru. Look for our Kayak Tours sign and umbrellas inside the white, picket fence.
If you are on the island the night before your tour or coming off the ferry the morning of, please meet at our kiosk at 10:45AM.
Transport to Jackson Beach to unload gear, pack oats, and receive instruction.
Launch and paddle for about an hour before stopping for lunch at Turn Island State Park. After lunch, go for a nice walk around the island and take in the views.
Cross San Juan Channel and follow the Lopez Island coastline into Fisherman's Bay. Shuttle up the hill to Edenwild Boutique Inn and either enjoy the afternoon in the quaint little town or head to the south end of the island for a hike at Watmough Bay before a wonderful dinner at The Blue Heron Bistro.
Day 2
After breakfast, shuttle down to the beach to get ready for a beautiful morning on the water! The first leg is along the rugged, undeveloped shoreline of Lopez Island over to Shaw Island where we will stop for a restroom and snack break. We will then paddle along the south side of Lopez to Obstruction Pass State Park where we will enjoy lunch and an optional 2-mile hike. After lunch, we will paddle one mile to the boat ramp where we will takeout and shuttle into Eastsound.
Enjoy the afternoon perusing the shops in town or reading on the beach before dinner.
Day 3
Mt. Constitution! After breakfast, we will head to Moran State Park which is home to some of the most beautiful trails that the Pacific Northwest have to offer. We will go for an optional 3-4 mile hike, climbing close to 1,000 feet to summit the highest point in the San Juan Islands. Breathtaking views of the Olympics, Mount Baker in the North Cascades, and the Canadian Gulf Islands highlight this hike. Cap off the morning with lunch at Buck Bay Shellfish Farm.
After lunch, shuttle over to the west side of the island to Deer Harbor where we will be spending the final two nights of the trip. Dinner options are the local smokehouse Matthew's just down the road or Monti, an amazing Italian-inspired sister-restaurant to the James Beard nominated Matia Kitchen.
Day 4
Sucia Island circumnavigation! The beauty of a van supported kayak trip is the plethora options of amazing kayaking throughout the entire county. The Sucia Island Day usually takes the cake as the prettiest paddling on the entire trip. Primarily comprised of sandstone and a few miles north or Orcas, Sucia is a world of its own. Finger islands, beautiful geology and unique wildlife highlight this 8-mile paddle. We will creep along the shoreline, looking for critters and creatures in the intertidal zone before stopping for a picnic lunch in Echo Bay with beautiful views of sailboats with the snow-covered Mount Baker in the background.
After spending most of the day on the water, we will return to the secluded Pebble Cove Farm where we will enjoy a peaceful afternoon soaking in the hot tub, reading, playing games, and happy hour d'oeuvres. Our last dinner together will be at Monti in Eastsound.
Day 5
By this point, you are certainly going to want four more days with us. After breakfast, we will head out on our last day on the water. West Sound and Deer Harbor are some of the more underrated paddling spots around. Traverse through the Wasp Islands to Yellow Island, an old homestead owned and managed by the Nature Conservancy. Learn about the natural history of the area and enjoy a lovely mile-long hike circumnavigating the home to bald eagle nesting pairs, harbor seals, and dozens of species of native wildflowers! Continue south down San Juan Channel back to Turn Island to have lunch and complete the most unique kayaking loop that the area has to offer. Say your goodbyes and exchange contact info with your now life-long adventure buddies and start to plan your next trip!
Unlike all our camping tours where guides provided and cooked every meal using fresh ingredients, our brand-new Inn to Inn itinerary includes breakfast and dinner at local cafes, bakeries and restaurants with lunches prepared by guides on the water. Lunches are typically charcuterie style and include salami, smoked salmon, nuts, cheeses, and fruits while some of our breakfast and dinner options are listed below. The tour price includes all meals except for one dinner on your own and some alcohol. We will provide some beer and wine with ample opportunity to supplement.
Island Skillet
Deer Harbor Inn
---
Ready to book or have more questions?
---
Other Adventures You Might Like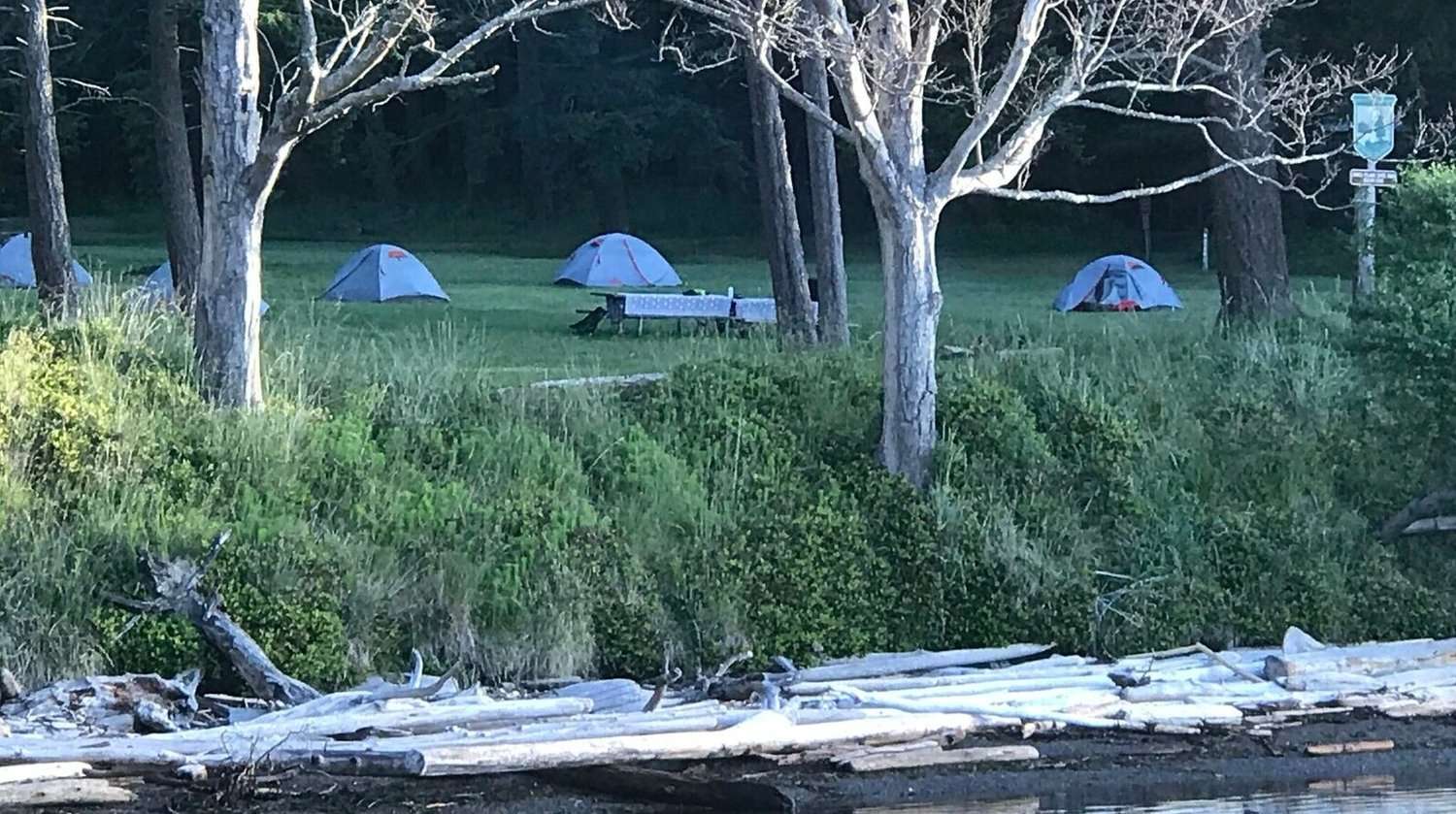 4 Day Islands Adventurer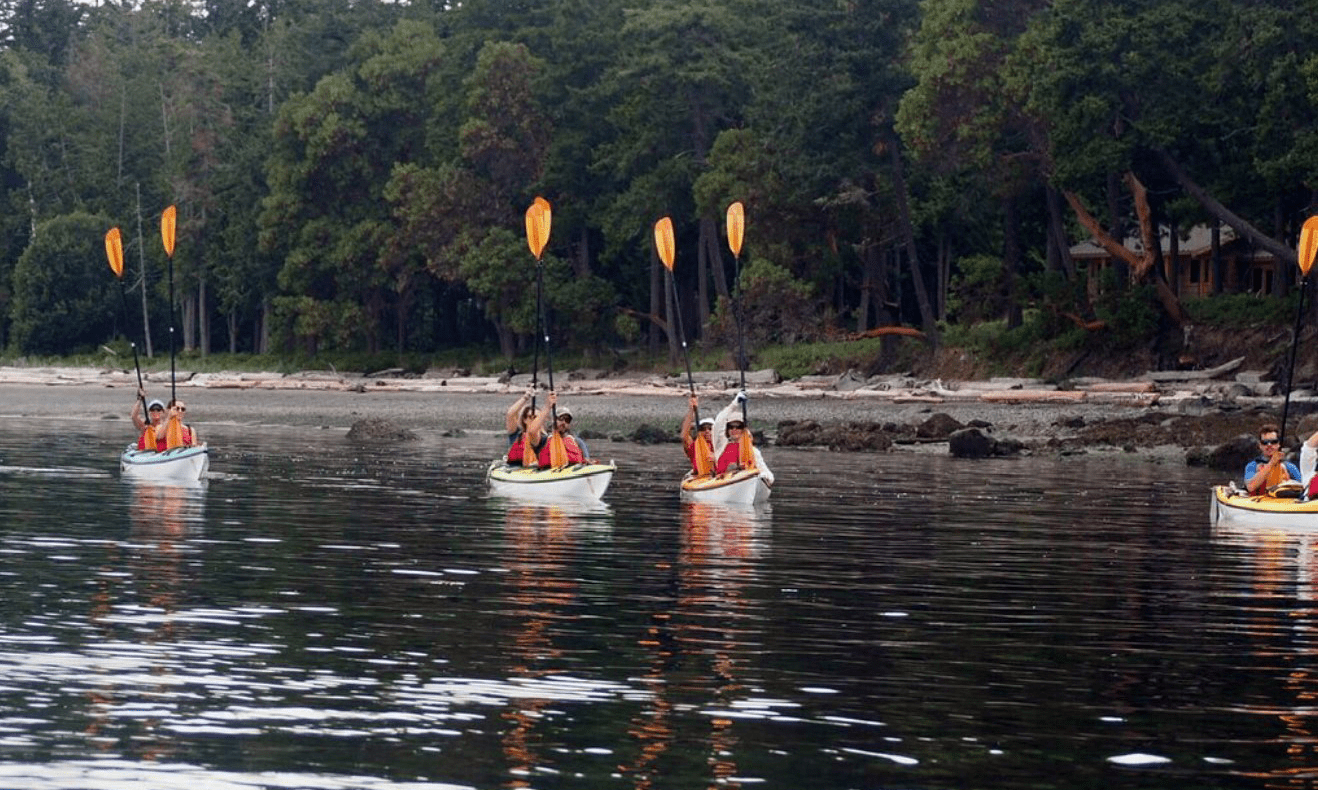 Custom Tour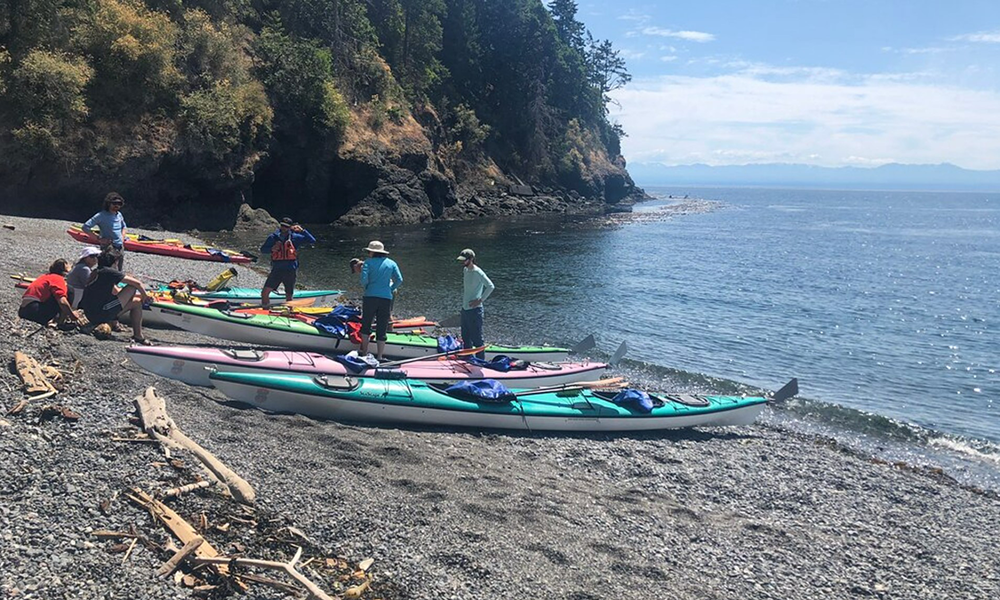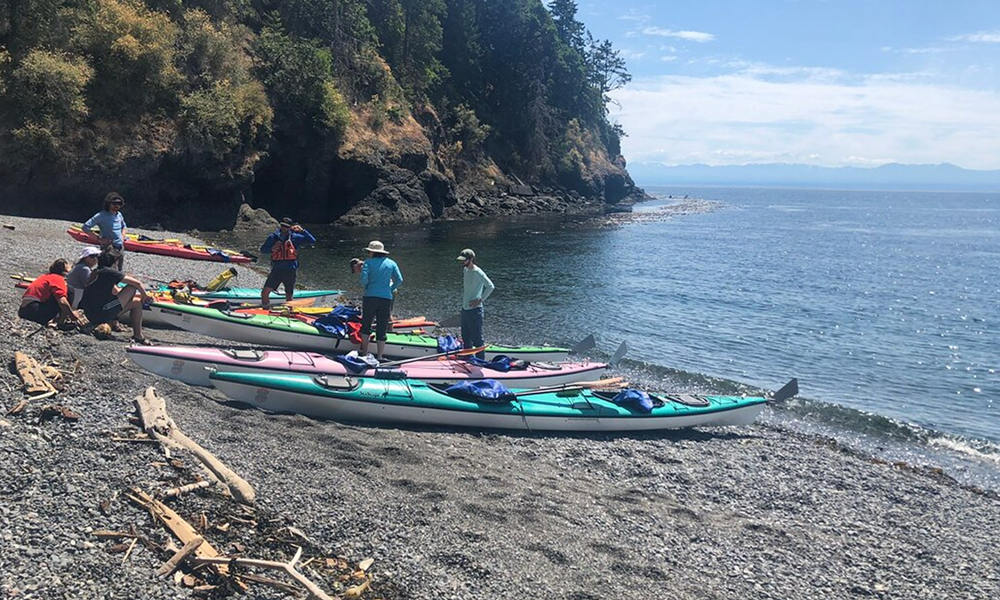 5 Day "The Ultimate"