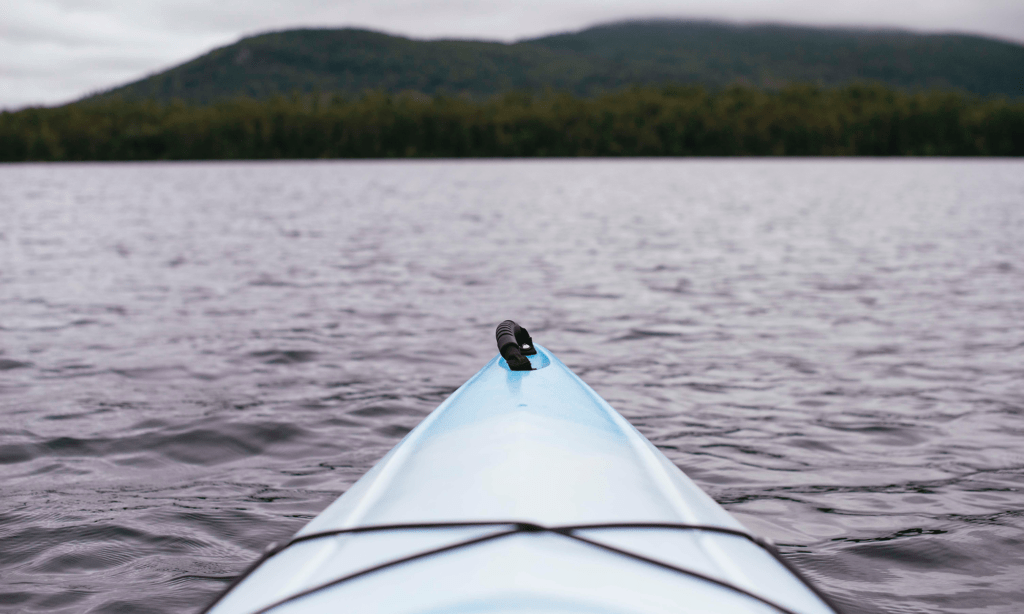 Sea Kayak Sailing
Using sails specially designed for tandem sea kayaks and invented by Tim Thomsen and patented for San Juan Kayak Expeditions, you may experience the exhilaration of moving effortlessly through the sea at controlled but exciting speeds. The photo at right shows us cruising the west side of Henry Island at 8 knots. Sweeeet!
We have been sailing on our expeditions for the last 15 years! It is no gimmick, just pure fun! Kayak sailing more than doubles the excitement of the sport! It is hard to describe the feeling in words, but, if conditions are right, we guarantee you it will be one of the most exciting experiences of your life! One good wind and you will be hooked!
Using our simple system with a following wind, you and your kayak partner may sail for distances of up to five miles at speeds faster than a kayak can be paddled! No other sea kayaking outfitter offers this safe, unique and exciting alternative means of kayak propulsion. Go with the flow!
Come give it a try! When it comes to sea kayak sailing, San Juan Kayak Expeditions blows the competition away!