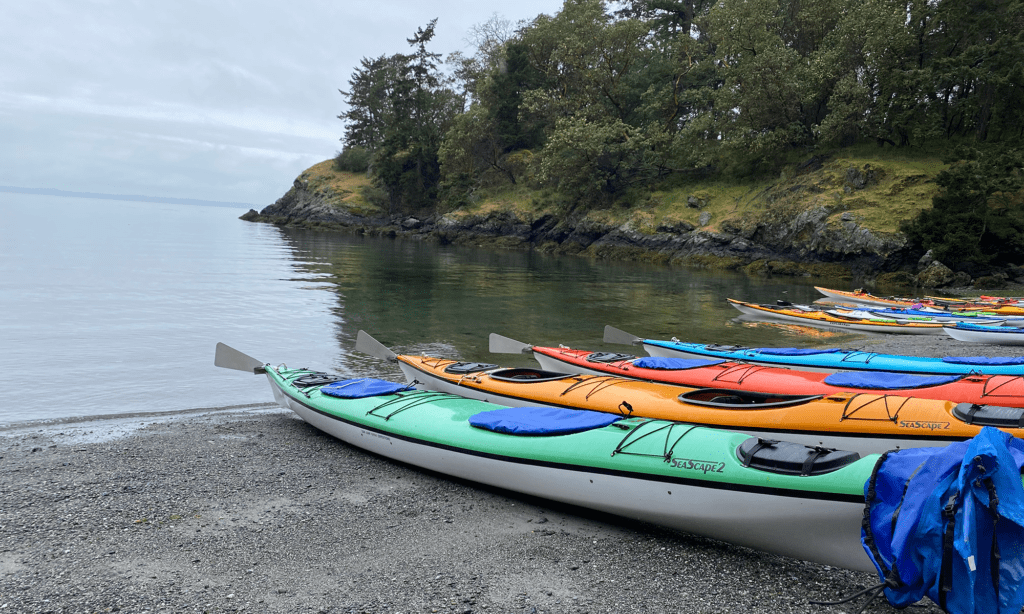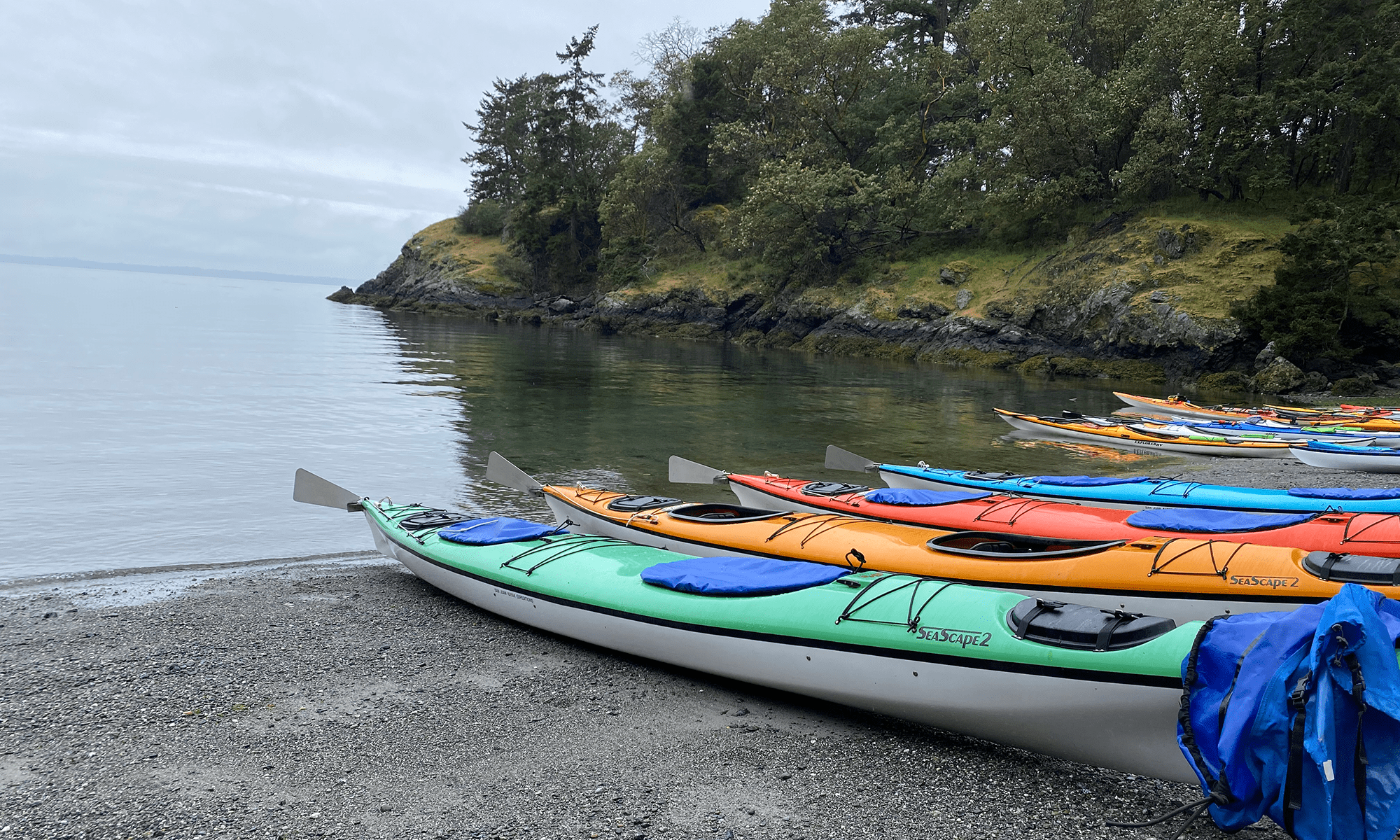 Our Fleet
 
From top-notch guides, to gear and to customer service our company is unmatched.  
We use high caliber equipment for every kayak tour including quality sea kayaks (Seascape 2s and 3s by NW Kayaks). A favorite of touring companies, the Seascape 2 is exceptional in performance and durability and its large cargo capacity and long, graceful waterline makes this extremely stable kayak ideal for extended trips. The Seascape 3 was the first and original full-sized, 3-cockpit triple on the market that easily accommodates three adults. The power of 3 paddlers provides for a quick, smooth, and stable trip. The center cockpit, with the center bulkhead option, can be quickly converted into the largest gear hatch available today and paddles very well as double. 
Our kayaks are complemented with Werner carbon-fiber paddles, NRS or Extrasport PFD's, Snap Dragon Design spray skirts, ThermaRest seat cushions, complimentary dry bags, and rain ponchos just in case. In addition, two-person Kelty tents and nylon hammocks are including on our multi-day trips.